Pololu Bracket Pair for Discontinued 25:1 and 67:1 Metal Gearmotors 20D mm
Description
Note: This bracket only works with the older, now-discontinued 25:1 and 67:1 versions of our 20D mm line of metal gearmotors. We sell a slightly different bracket that works with the 29:1, 73:1, and 154:1 metal gearmotor 20D mm that we currently offer.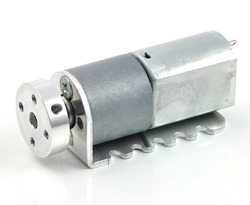 Pololu 20D mm gearmotor with bracket and hub.
These light-weight brackets (under 5 g each) are specifically designed for the 25:1 metal gearmotor 20Dx44L mm and 67:1 Pololu metal gearmotor 20Dx45L mm. Each bracket features three mounting holes and ten mounting slots for M3 or #4-size screws, giving you a variety of mounting options. A total of four M2.5 screws (two for each bracket) are included for securing the motors to the brackets.
Our 4mm mounting hub works nicely with this bracket.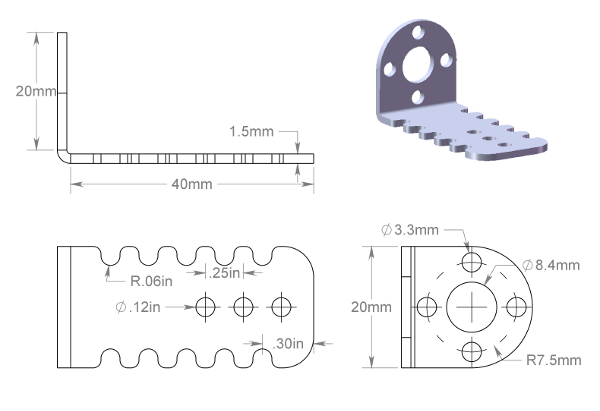 Mechanical drawing for the Pololu bracket for discontinued 20D mm metal gearmotors.
People often buy this product together with:
---
---